RESOURCES: Get the Word Out
Put Encore Talent Works to Work for Your Organization and Those Who Serve You
These resources make it easy to share Encore Talent Works information.
Graphics:
ETW Toolkit (download)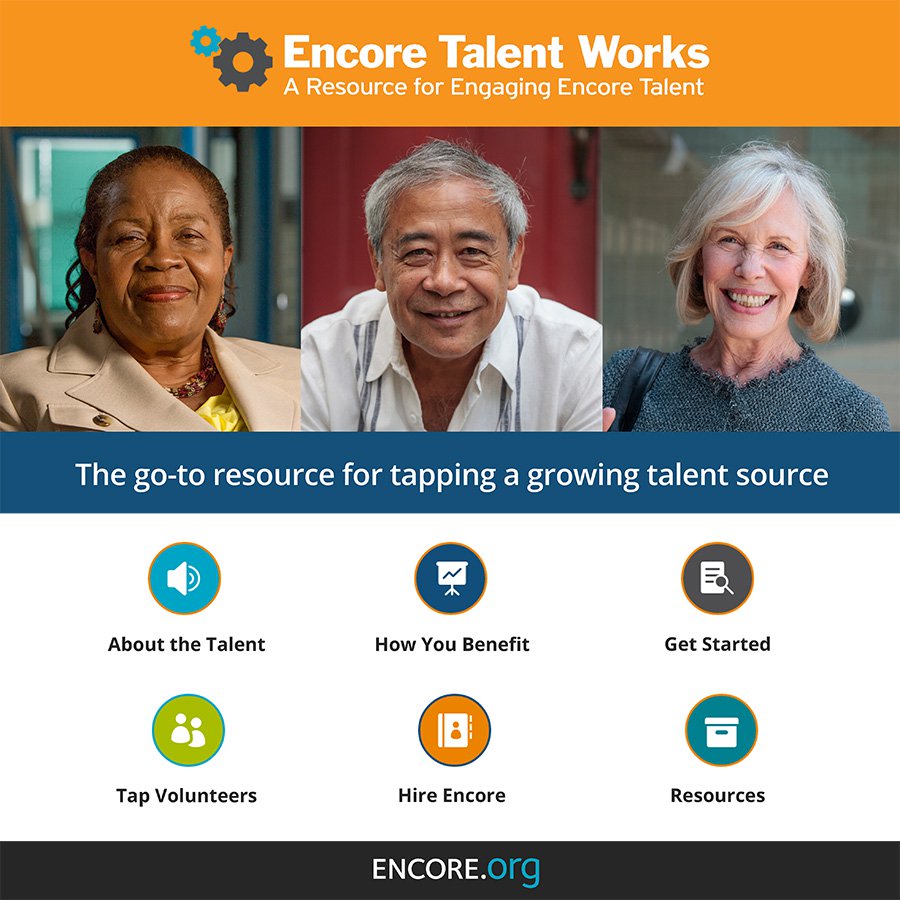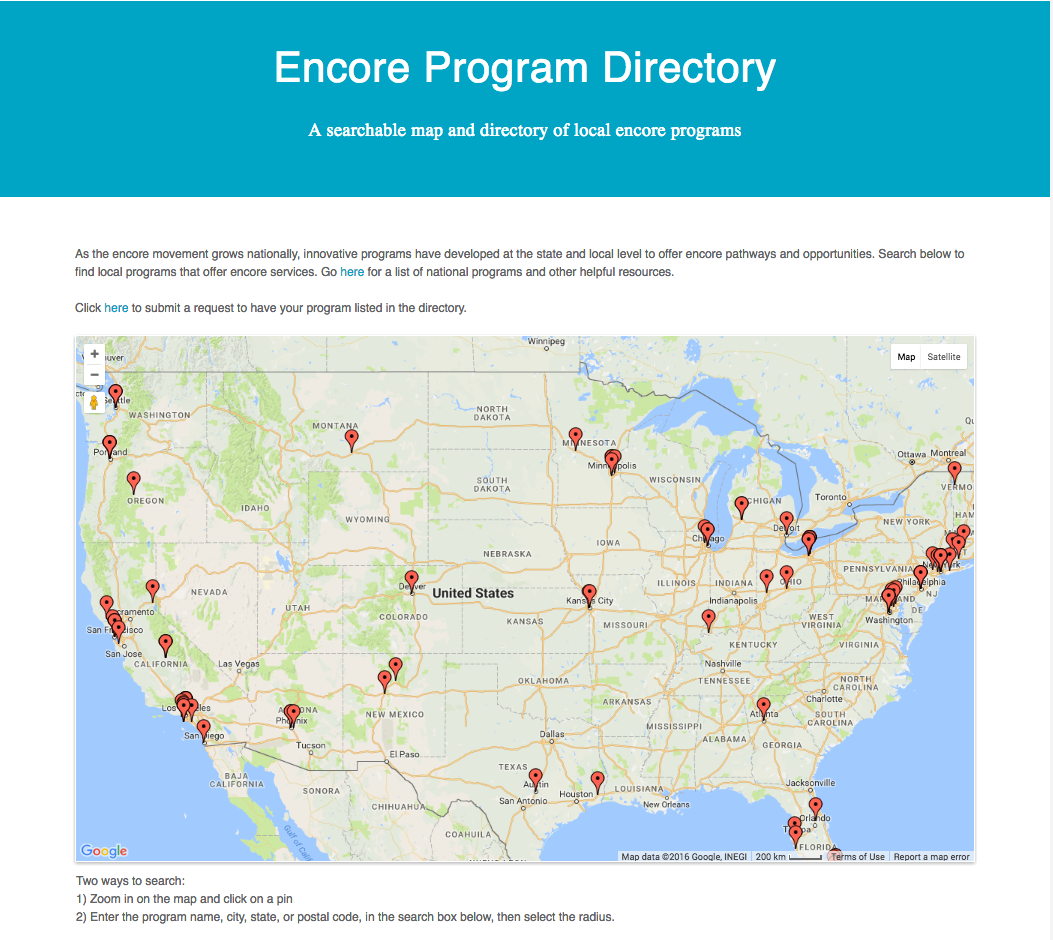 For your website and newsletter:
SAMPLE NEWSLETTER/WEBSITE COPY:
Encore Talent Works: a new resource for nonprofits
Nonprofit needs + experienced talent = real impact…but many nonprofits and social-sector organizations don't yet understand the equation. 
The Encore Talent Works toolkit, a dynamic online resource, makes the value of encore talent plain. The toolkit helps social sector leaders, hiring managers and volunteer managers recognize and harness the power of encore talent, with practical, how-to information, expert resources and success stories. 
Created by Encore.org and Encore Network leaders nationwide, the toolkit represents a collaboration grounded in experience and real-world best practices, offering insights on the unique attributes of encore-stage adults, as well as sections about transferable skills, getting started and recruiting skilled volunteers and employees. Project lead, Encore.org Director of Network Expansion Betsy Werley, said, "We're excited to launch the first how-to resource that showcases the value of encore talent, and positions nonprofits to benefit from their experience, passion and energy." 
Sector leaders including Bridgespan, JFFixler Group, the National Council of Nonprofits and Points of Light, enthusiastically support the Toolkit and are promoting it to their audiences.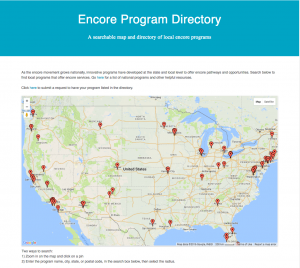 An interactive, searchable map of U.S. encore programs complements the toolkit, connecting organizations with local resources and helping encore-seekers find opportunities.
Questions? Comments? Contact Betsy Werley for more information or an interview.
Additional Blog Posts
BLOG POSTS:
Add a self-guided tour
SLIDESHARE: A Powerpoint overview of Encore Talent Works is available here on our Resources for Encore Leaders Page. Share this resource by clicking on the arrow in the bottom-left corner of the Slideshare, as shown below: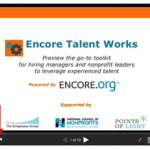 In Social Media
TWEET
Click to tweet: #EncoreTalentWorks Toolkit live! New online tool 2 leverage #encoretalent & build social sector capacity bit.ly/1ykRxul @EncoreOrg
LINKEDIN POSTING
The Encore Talent Works Toolkit is now live! Check out this great new tool from [TAG] Encore.org, which helps organizations to leverage experienced talent & build capacity: bit.ly/1ykRxul
Meeting and conference collateral
Printable PDF overview (2 pages):
Click here to download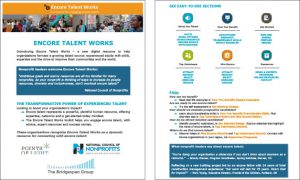 Postcard for conferences/events (5×7): bit.ly/etwpostcard