Founded in 1982, Home Share Vermont helps people in Northwestern Vermont stay in their homes by connecting them with potential housemates through a comprehensive, client-driven process.
NONPROFIT TALENT: Human resource skills, connections and passion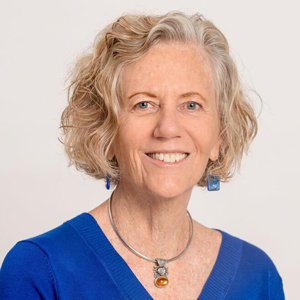 Joan Palmer, Staff Volunteer Team
Three decades of experience as an HR specialist, compensation expert, outplacement counselor, coach and nonprofit board member make Joan Palmer a multifaceted contributor to Home Share Vermont's Skilled Volunteer team. Home Share Vermont supplements a small staff with 14 volunteers who handle the matching process, each investing up to 10 hours per week.
Joan's prior experience using Myers-Briggs assessments gives her insights into candidates' personalities and helps her make successful matches. She brings those insights to weekly group meetings and provides ongoing support when a home share match is made. "The work is interesting, challenging and humbling," Joan says. "I have a strong feeling that everyone deserves to have a home. This role gives me the privilege of learning the stories of people dealing with huge challenges and helping them find stability."
In addition to her client-matching work, Joan has supported Home Share Vermont's work by providing compensation advice, guidance on marketing issues and making connections to other organizations.
NONPROFIT IMPACT: Priceless
Executive Director Kirby Dunn had high praise for Home Share Vermont's encore-stage volunteers, saying "Our staff volunteers are one of the primary reasons we are a strong and successful organization. Joan's insights and professional experience are invaluable to our work."
Volunteer management tips
Joan shared advice for volunteer managers who want to recruit encore talent:
Retired people welcome the opportunity to use their knowledge and skills to improve their communities.
Use the interview process to understand the individual's experience and interests.
Offer flexibility. Joan takes a summer and winter travel break, communicating plans well in advance; Home Share Vermont organizes volunteers' work to provide vacation coverage.
Make sure that staff recognize the value of their volunteer colleagues and engage volunteers as much as possible in the organization's work.